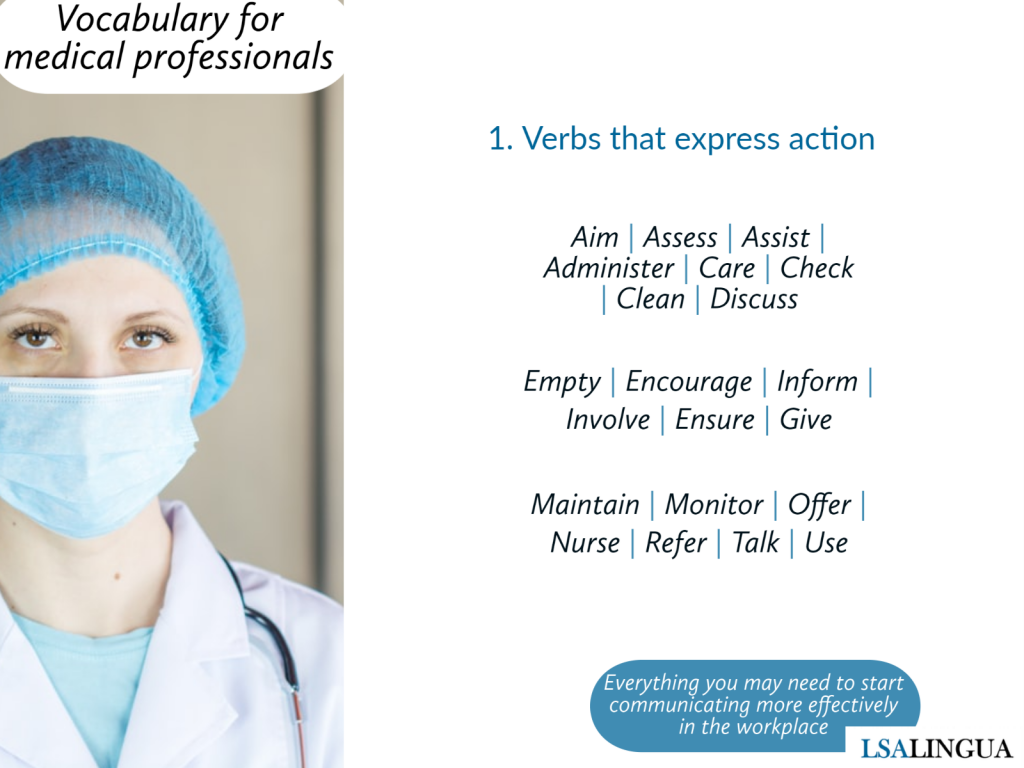 Medical English | Are you a medical professional and are you using English professionally or will you be doing so more any time soon?
Here is some useful language for you to use and specifically some vocabulary (i.e. 21 verbs) to help you expand your mental lexicon (i.e. mental dictionary) to help you talk about actions.
Hope this helps.
Please share this post with medical professionals for whom this might be useful. We'd really appreciate it!
If you have found this post useful, please like it and follow us to stay informed about such topics