The company was founded in the fall of 2015 and is represented by Léonieke Ariaans M.A., who is an academically-trained and Cambridge ESOL CELTA-certified language & communication trainer/instructor.  This Cambridge certificate was obtained in 2014 in Vancouver, Canada. 
Her degrees in higher education were obtained at Radboud University Nijmegen, the Netherlands. More specifically, she holds a Master's degree in International Business Communications. She graduated based on a thesis in which she had conducted a corpus-analytical study in the field of English Linguistics and International Marketing; she analyzed lexical and conceptual metaphorical display in North American print wine advertising, and found that the conceptual metaphor 'Wine is a person' is commonly used by advertisers; so, in the sample, she analyzed wines were mostly introduced as people to potential wine consumers, and they were described in terms of entities having human characteristics; for example, wine is an easy-going person or charming.  Besides having obtained her Master's in International Business Communication Studies, she is currently in the process of obtaining her second one in English Linguistics, i.e. specialization Language & Communication Coaching. This specialization is focused on developing tailor-made training services. Please visit her personal page on LinkedIn to learn more about her occupational background.
An overview of her degrees and certificates:
International Business Communication Studies – MA
Cambridge ESOL CELTA certification – Vancouver Career Training Centre – internationally recognized and equivalent to a bachelor's degree in higher education
 Communication & Information Sciences (CIW, also know as Business Communication Studies) – BA
I help professionals and students to communicate more effectively in English. The type of services I offer focus on acquiring specific, relevant occupational or academic skills in English. I also facilitate Cambridge Exam training courses (A1 – C2 of CEFR). What I really love about this profession is twofold. First of all, it allows me to work with people from various cultural backgrounds and walks of life, but also to help others use my favourite language fluently, accurately and appropriately. What's more, I really appreciate the dynamic of the training context. Encouraging professionals in using English for occupational purposes; that is what drives me to pursue a career in language & communication training. I currently deliver standardized and tailor-made language & communication training services with a clear focus on what my clients really require to be able to meet their objectives.
The training services I offer are of high-quality and result-driven but also offer immersion in the target language and culture. This is particularly relevant when clients communicate with native speakers of English and perhaps even more so when these native speakers do not speak another language besides English. Such native speakers might not be as culturally aware yet. Consequently, speaking their language in a relatively similar way as they would be more effective in such situations. Consequently, intercultural differences and implications of language use are always discussed.
English is also used as a lingua franca in various contexts nowadays, which is quite different from standard English. As more and more interactions take place between non-native speakers of English, it is important to become aware of how culture affects the manner in which language is used. For awareness-raising purposes, the services I offer always include learning strategies to help avoid or at least overcome communicative breakdown as a result of cultural dissimilarities and negative transfer. Please note that I always predominantly focus on areas that require improvement, and distinguish between what can be done at a place of the client's choosing, and what should be done in sessions.
On a more personal note, I have always been fascinated by the language. Perhaps having been exposed to the language from a very young age, as a result of having relatives living abroad, might have spiked interest in this regard. Furthermore, most of my academic training has been in English and I have been immersed in North American and Canadian culture specifically for the past 20 years as a result of having personal relationships with native speakers of English. During the past five years, I've increasingly had more international, professional experiences. One of such professional experiences involved obtaining my Cambridge ESOL CELTA certificate in downtown Vancouver (2014). All of these experiences have helped me gain insight into the importance of being culturally aware and have shown the positive impact of having the ability to demonstrate accurate, clear and appropriate language use in professional interactions.
Registration in Centraal Register Kort Beroepsonderwijs (CRKBO)
Please note that LSA LINGUA can be found in CRKBO's teacher's register. A CRKBO teacher-registration is favourable to educational institutions, for reasons that need not be specified. What's more, it is implied that such professionals prioritize adherence to specific requirements to be able to maintain this type of registration. Consequently, the most salient aspect relating to this type of registration is that professionals, who are registered, have agreed to continuously invest in their professional development and to offer high quality of service.
Learn more about our approach to language training/instruction.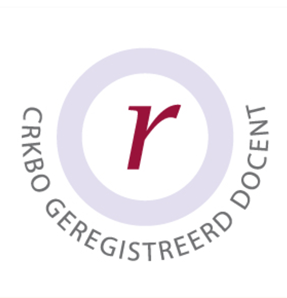 Trusted by:
Learn more about: