LSA LINGUA offers tailor-made solutions (ESP) and Cambridge exam services to academic language centers, business(es) including corporate industries & nonprofits , as well as to Individual clients.
Our core-business is offering customized communication solutions to ensure that clients get to communicate more effectively and confidently in English in those domains in which they are required to use English well.
We offer our stakeholders a partnership to ensure that they get access to the services they require to help them to overcome stakeholder-specific challenges, and to achieve desired outcomes.

Do you need to use English

 professionally and would you like to be able to communicate more effectively

, or w

ould you like your employees/trainees to do so?
Interested in a tailor-made training solution (

maatwerk Engels

) to match your objectives and help you work towards them?
Interested in preparing for a

Cambridge English or EST exam?

We offer Cambridge exam training courses and bootcamps, i.e. to prepare for CPE, CAE or Cambridge First (formerly known as FCE) and the BEC-exams.

Do you work for a multinational company and would you like to collaborate with us to improve the quality of your proposals and bids to ensure wins? I offer editing

and

training services to (MultiNational) companies operating in corporate industries.
Do you require a Communication Specialist to do the work that has yet to be done during a busy period of time (Interim Professional)?
Interested 

in receiving an offer?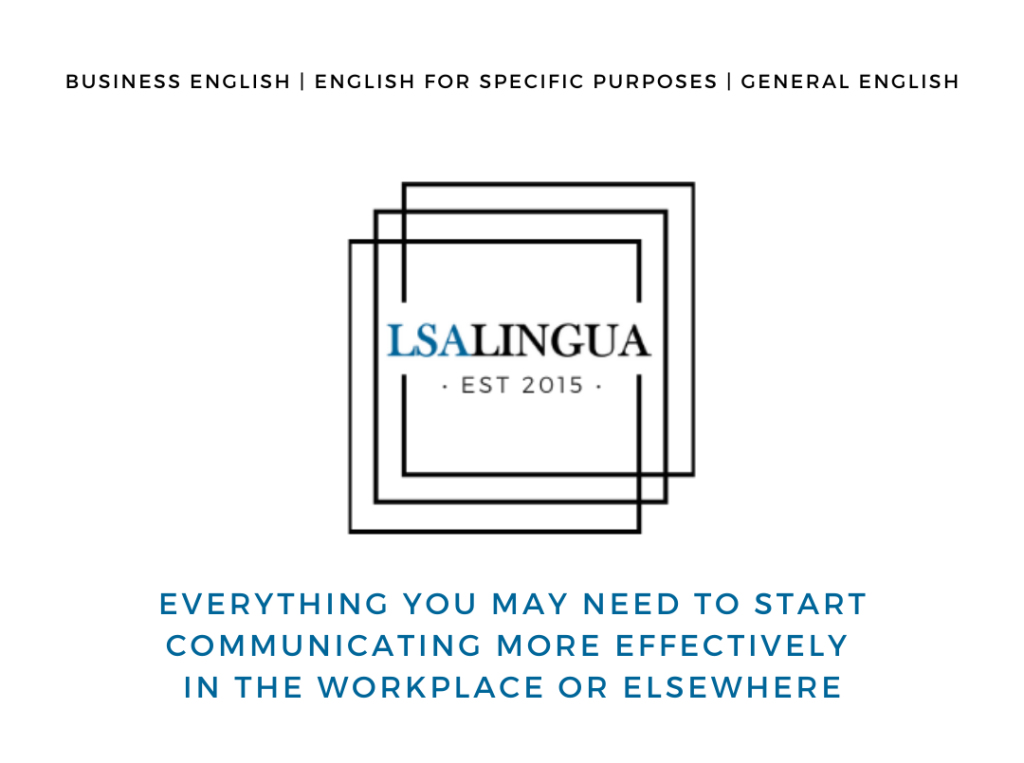 Mission and Vision statement
At LSA LINGUA, it is our mission to train clients in using English professionally, i.e. fluently, accurately and appropriately. In other words, our mission involves ensuring that clients can communicate effectively in English, which is also accomplished by offering editing services to our corporate clients.
The bottom line is that you would want to be able to convey your message in a way that matches your intent, whether you're communicating with native or non-native speakers of English, e.g. daily to occasionally. That is to ensure that your interaction moves (i.e. speech acts) resonate with your interlocutor, especially in a cross-cultural and professional context.
At LSA LINGUA, we are aware of both the importance and impact of having these well-developed communicative skills and sending off high-quality documents to clients to ensure wins, which is favourable for your bottom line as well as ours. Being able to help others achieve their occupational goals while using English is what drives us every day so a partnership is what we offer.
Learn more about our 'why'.
English for General or Specific Purposes
We offer English training services that focus on acquiring general skills in English about everyday topics in General English courses (EGP courses). Examples are the Cambridge English exam training courses we offer. It is our priority to get you ready for such exams, which can only happen if you are willing to commit to the process as well as communicate during the sessions of our courses.
Although we offer Cambridge and refresher courses, we specialize in developing and facilitating English for Specific Purposes to clients who need to be able to do something specific in English, such as tasks (e.g. delivering talks/presentations or taking minutes during meetings), communicating in a specific context and carrying out context-specific tasks (e.g. writing essays in an academic context or writing quotations in a business context), or acquiring genre-specific language (e.g. academic, medical, legal or business vocabulary. Whatever your objectives, we'll help use language more accurately, appropriately and effectively. Finally, we also develop courses and design materials to match course objectives and help ensure that learning outcomes are established. Learn more about our services for academic language centres.
CAMBRIDGE ENGLISH COURSES | Please note that only the British Council administers formal Cambridge English exams. Should clients pass such an exam, then certificates are given out to them by this body. Such certificates do not have an expiration date, although this – of course – does not mean that language isn't lost when the client no longer does anything in English. 'Use it or lose it' also holds for skills in a general sense. For the purpose of supporting you in skill development and to ensure that you are able to use the English language well, we also offer refresher courses and facilitate lifelong learning.
Learn more about 'EGP versus ESP courses'.
Consulting services
Are you the coordinator of an educational department and are you unsure as to how to integrate English courses in an existing curriculum and what to focus on in terms of content? Please don't hesitate to contact us.
Are you a business owner or individual and are you not quite sure what it is you require exactly?
Learn more about our services. Please don't hesitate to contact us; we look forward to hearing from you!
Editing services
Are you a project or bid manager and do you require support for your pre-sales work? Are you continually writing quotations and other client-facing documents? Interested in boosting their quality? We offer editing and proofreading services for this purpose. Learn more about our editing services for corporate industries. Please don't hesitate to contact us.
Onze informatie liever in het Nederlands?
Sinds de jaren zeventig is het gebruikelijk om altijd in het Engels te communiceren met  cursisten, zoals we ook doen in onze trainingen om 'onderdompeling' te realiseren, wat bijdraagt aan het behalen van goede resultaten en dus leerrendement, maar we begrijpen dat het in dit stadium misschien wel heel prettig om onze informatie in het Nederlands te lezen. Lees daarom gerust verder op onze Nederlandse homepage. Hier vind je ook weer verwijzigingen naar andere relevante webpagina's. Kijk dus gerust even rond hier op onze website.
Mocht je vragen hebben, bel dan ook gerust naar 06 409 303 82. Het kan zijn dat we op dat moment in gesprek zijn met klanten of een training aan het verzorgen zijn. Vriendelijk verzoek om daarom even gedetailleerd bericht (naam en telefoonnummer) achter te laten bij geen gehoor. Léonieke Ariaans MA (eigenaar) zal dan zo spoedig mogelijk terugbellen. Alvast bedankt!
Vragen of even sparren? Neem dus gerust contact met me op. Ik hoor graag van je!
Intake Particulieren | 1:1  |open trainingen
Neem contact op en plan een intakegesprek in de online agenda.
Hierin bespreken we de aanleiding voor het willen volgen van een Engelse(Cambridge) Taal- en Communicatietraining
Open training volgen? Koop je ticket in de webshop.
Na aankoop nemen we contact met je op voor o.a. het inplannen van de online placement test (OOPT), een online niveaubepalingstoets van Oxford University
We nemen de resultaten van de online assessments door.
Ook ontvang je een concreet aanbod dat naadloos aansluit bij je huidige niveau en je zal helpen je leerdoelen te bereiken.
Nadat je ons aanbod hebt geaccepteerd, start de training.
We samen aan de slag om jouw leerdoelen te bereiken en we evalueren erna doorlopend.
Wij bieden:
✔ lagere tarieven dan grotere aanbieders
✔ doorlopende startdata en maatwerktrajecten starten dagelijks
✔ ook één-op-één diensten tegen lagere tarieven
✔ kleine groepen (maximaal vier cursisten)
✔ geen 45 minuten-sessies maar sessies van minimaal 60 minuten
✔ veel ervaring met het faciliteren van online sessies binnen universiteiten (sinds 2016 tot heden)
✔ interactieve sessies
✔ hoge kwaliteit van dienstverlening
✔ aandacht voor cultuurverschillen (NE/EN) en bijbehorende talige uitingen
✔ trainingen en contactmomenten (tijdens cursussen) altijd in het Engels voor maximale onderdompeling in de doeltaal.
We prepare our clients for
official Cambridge English Qualifications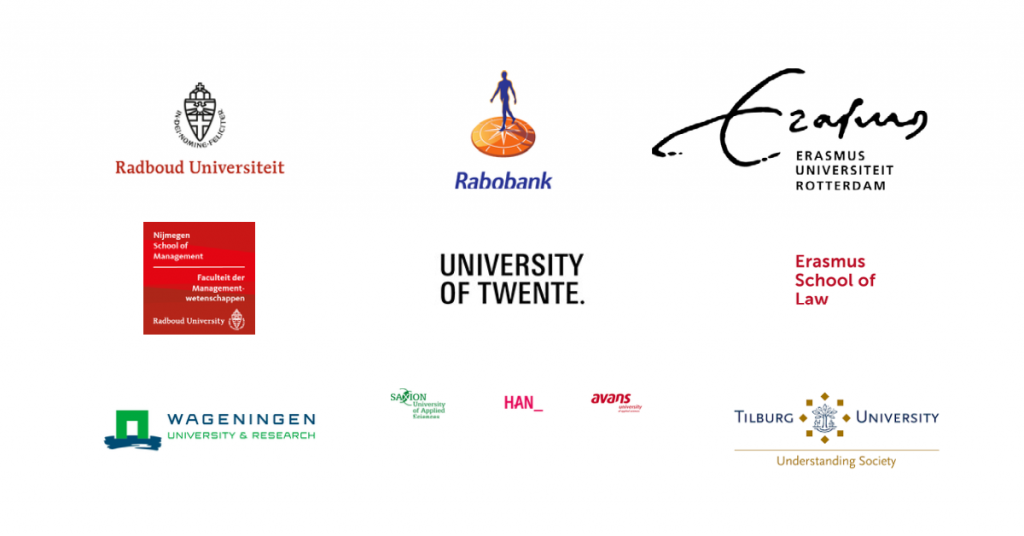 Stay in touch &
Start receiving blog posts in your inbox
Learn more about how denim enthusiasts discuss denim and sanforized, […]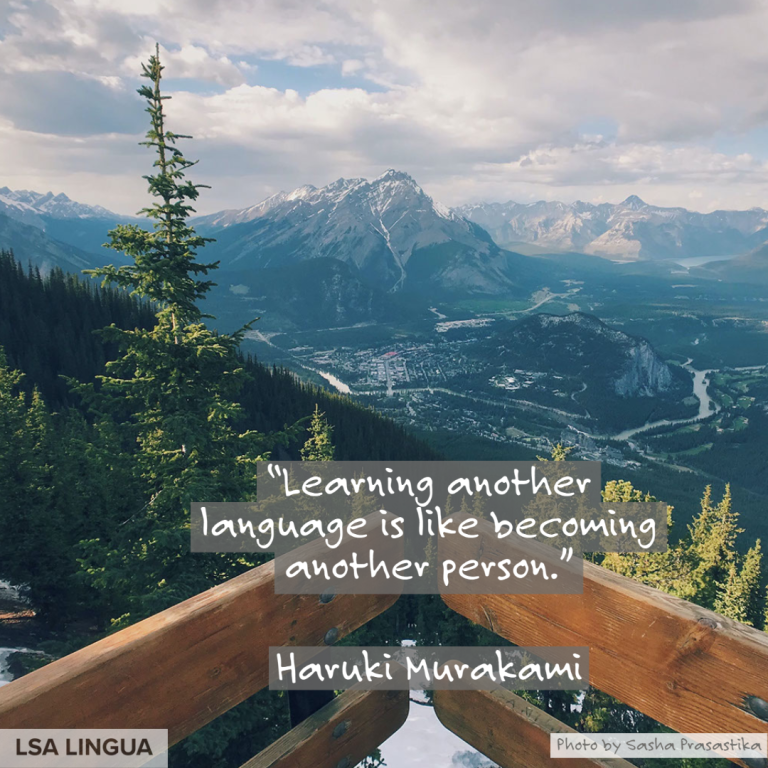 What peers and clients have said: